Experience
AI Voices
Try out live demo without logging in, or login to enjoy all SSML features
Benefits of

SpeakTTS

Enjoy the full flexibility of worlds best Text to Speech platform with ton of creative features
Over +850 Versatile Voices
SpeakTTS offers over 850+ text to speech voices. That's more than any other text to speech provider! We have a voice for every need: from natural sounding reads, to hard sells, to IVR prompts, and more. Plus, our voices are available in over 135 languages, so you can reach a global audience.
Create Voices for Your Commercial Use
Whether Your Create YouTube Videos, Facebook Videos, Audiobooks, podcasts, E-Learning Voices, TTS for WordPress Blogs, or Any Other Sales & Social Media content, SpeakTTS allows you to redistribute your generated audio files even after your subscription expires.
New Feature-packed, Powerful Editor
Make studio-quality voiceovers with a Feature-packed, Powerful Voiceover Editor. You can create amazing voiceovers for your videos, podcasts, and more with Our easy-to-use tools..
Voices for All Types of Contents
No matter what sort of content you create, there is a voice in SpeakTTS for you. From Creative to Corporate to Entertainment, we have the perfect voice for your needs.
Create & Download Audios Instantly
Looking to save time in content creation? Look no further! SpeakTTS offers a simple, easy-to-use platform to create voiceovers and download audios instantly. Save yourself a lot of time and hassle with our user-friendly service..
Super Realistic Human Voices
Go from text to speech with Next-generation AI Voiceover & TTS Platform with human-like voices..
Accurately convert text to speech powered by leading
Cloud

AI

Technologies
If you're looking for a text to speech converter that produces ultra realistic results, then you'll want to check out SpeakTTS. This powerful tool uses leading AI technologies to ensure that your text is accurately converted into speech. Whether you need to create audio for a presentation or simply want to listen to your text being read aloud, SpeakTTS is the perfect solution.
Unlimited

Use Cases

Create any type of audio content as you prefer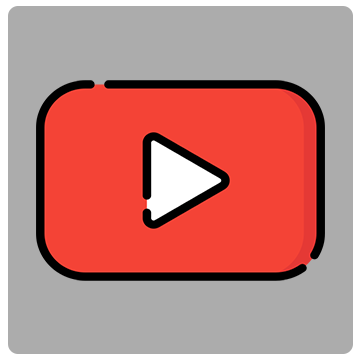 YouTube Voiceover
Create Professional Youtube Voiceover instantly in any preferred language using SpeakTTS's Premium Text to Speech feature with various AI Voice Effects. Speed Up Your Content Creation with Sophisticated Speech Synthesis of SpeakTTS.
Content Creators Earned Over 17 Million Dollars in Revenue Last Year by Creating Engaging YouTube Videos with Latest AI Text-to-Speech Technology of SpeakTTS.

Tips: "If your content Provide Value to the Viewers and you Post Regularly, success on YouTube is inevitable."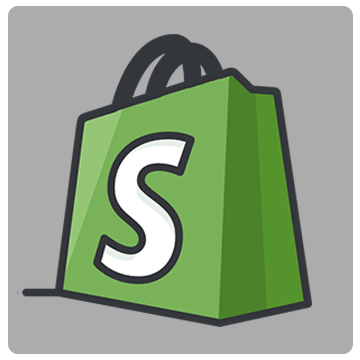 Dropshipping Ads:
Do you know that adding voiceover on video ads can increase conversions by about 86%? So, if you're looking to boost up your Dropshipping product's video ads and take your marketing to the next level, then you need to invest in SpeakTTS.
SpeakTTS provides a professional text-to-speech service that can easily add voiceover to your videos in More than 135 Languages. This will help to
improve engagement
and
reach potential customers,
as well as
boost conversions.
So, if you're looking
to give yourself a competitive edge, then invest in SpeakTTS.
It's the perfect way to take your marketing to the next level.

Tips: "One right investment is enough to change your life. Don't be afraid to take the leap and invest in yourself."

Podcast Creator
SpeakTTS.com is the perfect text-to-speech software to create your Podcast Production easily. With SpeakTTS.com, you can easily create your own professional audio Podcasts without any prior audio production experience.
Simply enter the text
you wish to be read, choose your audio output format (MP3, WAV, OGG, or AAC), and hit the
"Synthesize" button to start Creating your voice files.
Then, go ahead and publish your podcast on popular podcasting platforms like
iTunes, Spotify, Stitcher, Your Own Website, or Wherever You Want.
SpeakTTS.com makes podcast production
easy, fast, and affordable,
so go ahead and create your next audio masterpiece today!
More than
+850

voices across


+135

languages and dialects

The list of languages is constantly updated. In addition,
the synthesis of existing languages is constantly being
updated and improved.
Customer
Reviews
We guarantee that you will be one of our happy customers as well
Marcos Davis
Co-Founder, ContentFusion
I'm so happy I found SpeakTTS! It's the best AI voiceover generator for youtube videos. It helped me to automate my 14 different youtube channels. I don't have to pay for voiceover artists anymore. The voice quality is excellent, and the price is unbeatable. I highly recommend SpeakTTS to anyone who wants to create professional sounding youtube videos without spending a lot of money.
Nikhil Joshi
YouTuber, Social Media Influencer
I'm really impressed with SpeakTTS! It has helped me to create courses, audiobooks, and other learning materials much faster than if I had done it all by hand. This has given me a competitive edge in my field. SpeakTTS is easy to use and has a wide range of voices to choose from. I highly recommend it to anyone who needs to create materials for learning or training.
Charlotte Williams
E-Learning Project Manager, Mindrithms
Just Reached Seven figures in Sells on my Shopify store Last Month, and all I can say is that SpeakTTS is the Ultimate Gamechanger! It's the best AI tool I've found for creating voiceovers for my Dropshipping product ads. The voices it offers are realistic and engaging, and adding them to my ads has definitely improved my conversion rate. SpeakTTS has also helped me get more reach on TikTok Ads, Facebook ads, and Instagram. I've even started using it to create voice notes on the product page of my website. Highly recommend!
Theodore Rodriguez
CEO of ShopConnex, Dropshipper
We are so lucky that I found SpeakTTS! It's the best AI voice maker tool We've ever used. It helps us to create voiceovers for marketing campaigns in minutes and is really easy to use. The best part is that it reduced our marketing cost by 27% last quarter. In addition, our customer engagement skyrocketed after we started using SpeakTTS for the Marketing content. I would definitely recommend this tool to anyone who wants to create a voiceover for marketing campaigns quickly and easily.
Henry Smith
Marketing Manager, HotPST
Text to Speech Blogs
Read our unique blog articles about various text to speech use cases and secrets
No blog articles were published yet
Frequently Asked Questions
Got questions? We have you covered.
Why should I use SpeakTTS AI Voice Maker instead of hiring voice artists?
The AI voice synthesizer, SpeakTTS, speeds up the process of making voiceovers. It allows you to convert your home recordings or scripts into voiceovers directly and gives you complete control over the process. In addition, our Text-to-speech synthesis uses artificial intelligence that saves time and money while maintaining the quality of voiceovers.

How to get started?
Head over to the pricing page and Choose Your Desirable Plan. Then Click On Subscribe Now to Sign Up with Your Valid Email Address. Finally, complete the Payment Process to Start Your Journey!
Bonus: Get 1000 Characters Free Upon Sign Up. Hurry Up! It's Limited Time only!
Can I Use SpeakTTS for Free?
You Can Try Out 100 Characters Without Registering and Extra 1000 Characters as Sign Up Bonus for Free.

Can I Monetize My Content Made with The Help of SpeakTTS?
Yes, Of course! But, It's For Paid Users Only. By subscribing to our Paid Plans, You Will Get a full commercial license of your content for a lifetime!

Can I use SpeakTTS's text-to-speech voices for my YouTube videos?
Yes! If You are a Paid Subscriber, You can use our voice audios for your YouTube videos. The All New AI Technology will help you create High-Quality Voices in just seconds!

Who owns the copyright for text-to-speech audio?
By subscribing to one of our Paid Plans, you get lifetime ownership of the copyright to any voice speech created using SpeakTTS.

What languages do SpeakTTS support?
We support 135+ languages worldwide at Present, such as English (US, UK, AU, IN, Welsh), Spanish (Castilian, Mexican, US), German, Dutch, Danish, French, India (Hindi, Gujarati, Bengali, Kannada, Malayalam, Tamil, Telugu), Italian, Icelandic, Japanese, Polish, Portuguese, Russian, Turkish, Welsh, Vietnamese, Korean, Norwegian, Portuguese, Brazilian, Romanian, Indonesian, Arabic, Mandarin Chinese & lots more. Please check our voices page for the details.

Can I get a refund?
If unsatisfied with our platform, you can contact us within 72 Hours and use under 5,000 text characters since your first payment. Then, we will process it within two business days. No hard feelings, no questions asked.

What types of payment do you accept?
We accept all major cards such as VISA, MasterCard, Rupay, and More. Payments are secured and powered by Stripe.com, PayPal & RazorPay (UPI, GPay, PhonePe & Bank Transfer) for Indian users.

Do you offer unlimited converts?
No, To Maintain High Quality Offering a truly unlimited convert is impossible from a technological point of view. Converting text into realistic human-like speech takes tremendous CPU and GPU power to run AI models and output voices. So we have a limit of characters per month. For businesses and prominent creators, we offer a custom enterprise plan.

Do you offer custom plans?
Yes, we can create a custom enterprise plan for you. Please email us at support@speaktts.com.

How does SpeakTTS work?
SpeakTTS uses artificial intelligence that generates human-like voices for the text you input. By combining natural language processing and speech synthesis, SpeakTTS is able to create high-quality audio responses that can be used on devices and apps.

Can I use SpeakTTS to generate audio for product demos?
Yes, you can use SpeakTTS to generate audio for product demos. The app includes powerful audio editing features to create high-quality audio demos easily.

Can I use SpeakTTS to generate audio for Marketing content?
Yes, you can use SpeakTTS to generate audio for marketing content. In addition, the app includes powerful audio editing features, so you can easily create high-quality audio to attract your audiences.